When I worked In Admissions At Vassar College...
I spent 10 - 12 minutes reading an application cover to cover. During committee I had one minute to present and make a case for each applicant. After being peppered with questions, the committee voted with a red, yellow, or green index card. The end. 
Who made the "Yes" pile? The applicants who were interesting, engaging, and compelling.
I Need Help With My Essays!
5 Most Critical Mistakes Students Make When Applying To College
Hubris, Ego, Overconfidence
The typical "overachiever" has had little to no disappointment. Nearly straight As, varsity athlete and/or president of this and that. Unfortunately, hubris gets in the way. S/he believes they can and should go at this alone. Not true.
Believing They Have A Winning Essay
Three of the most common topics are: Athletics, Community Service, or writing about one of the 3 Ds: Death, Divorce, and Devastation. These are all topics to avoid. Why? Most students do not know how to make any of these topics interesting or compelling. Stay away.
A Failure To Plan, Is A Plan To Fail - Benjamin Franklin
Procrastination is simply a manifestation of not knowing where and how to begin. The college application and all of the components will take three to four times as long as you think it will. Get help and get going now!
Applying To The Wrong List Of Colleges
Students will overestimate their chances of admission because they have underestimated the competition. A student's only job in this process is to maximize CHOICES. When it comes to creating a list of colleges, students must use the 30-40-30 rule.
Believing College Admissions Is Fair.
It is Not.
95% of private school students go on to attend 4-year universities, while fewer than 50% of public school students do the same. We do not have an education gap, we have an information gap. EVERY student, no matter their zip deserves expert advice and information for access.
In Order To Succeed You've Got To...
Uncover Who You Are
Most teens have not taken the time to reflect on things that matter to them and why. Now is the time to figure that out! Students aren't rejected, applications are.
Establish Writing Status
One of the main objectives of the application is to offer evidence that the applicant is ready for the rigors of college. Writing is a key component to convince the reader to vote to admit.
Create Focused Stories
The difference between a good applicant and a great one is being able clearly (and concisely) articulate who you are, what you love, your unique gifts, and plan for the future.
While Most Applicants Skip Right Over The Uncover, Create & Establish Phase...
We Believe These Critical Steps Are What Set Up Students For Success.
We Call This "Excavating Your Gold."
In just 5 days, College Essay Bootcamp gets applicants to complete the most overwhelming pieces of the college application without any homework or nagging.
Register For Essay Bootcamp Today!
In Essay Bootcamp You Will...
Explore and Grow
The number of possible essay topics are infinite. Within the first 90 minutes of class, students have a list of at least 12 topics!
Complete Compelling Essays
Writing a personal statement is NOT the same as writing an English or research paper. Engaging and compelling stories take several drafts that are all completed in class.
Gain Confidence
The first two days are a bit fuzzy, but by day four, students are strutting their stuff. You can't believe the confidence they build in themselves and in this process!
Morning: Brainstorm: Stimulate. Stir. Spark!
Within 90-minutes, students have brainstormed at least 12 topics and begin "test driving" 6-8 mini drafts. By using our teen-proofed and battle tested 3-step writing formula, students build confidence and keep writing.
Afternoon: Overview of Common Application
There are only 10 spots to list co-curricular activities and 5 slots for honors and awards. With limited character count, we teach students how to describe their listings in a compelling way and give them time to practice. 45-60 minutes to work on all applications.
Morning: Draft: Select. Stretch. Show.
We take a deep dive into the Core 4 Essays every student needs: Who Am I, What Am I Good At, What is Something Cool About Me, What Is My Academic Path? After applying the "so what" test, students confidently select four topics to continue drafting with guided instruction.
Afternoon: Overview of University of California Application
There are 6 categories and up to 20 entries for the co-curricular section on the UC application. With limited word count, we teach students which activities to highlight, which activities to add, and how to make sure every word in the description adds value. 45-60 minutes to work on all applications.
Register For Essay Bootcamp!
Morning: Write, Edit, Repeat: Story. Simplify. Strike.
After 20 years with essay campers, we know THIS is their favorite day. Using our Jump-Into-Action template students discover how to simplify the core story and strike out anything that does not keep the reader engaged from start to finish.
Afternoon: Supplemental Essays
What are supplemental essays and why do they matter? Nearly every college on the Common Application has as few as 1-2 extra essays and as many as 5-7 supplemental essays. Students learn the four types and how to answer each type. 45-60 minutes to work on all applications.
Morning: Clear. Concise. Correct.
Today is all about drafting and crafting essays to have a clear message for the reader. Students have typically completed 1-2 essays and are working on 1-2 more.
Afternoon: Extra Space and Information for the UC Application.
Wondering where to add information about a low grade, why you couldn't take that extra AP course? Today is all about how to leverage every space in the UC application. 45-60 minutes to work on all applications.
Morning: Spit Shine & Sparkle!
We call this last day the "Nuts On The Sundae" day for two reasons: first, the famous McDonalds essay perfectly demonstrates a simple essay about a part-time job and the thread of the nuts on the sundae throughout the essay is genius. Second, once camp is over, we say, go eat a huge ice cream sundae!
Afternoon: Graduation Begins no later than 1pm
Short ceremony to congratulate students. They leave with huge smiles and a ton of confidence ready to take on the world!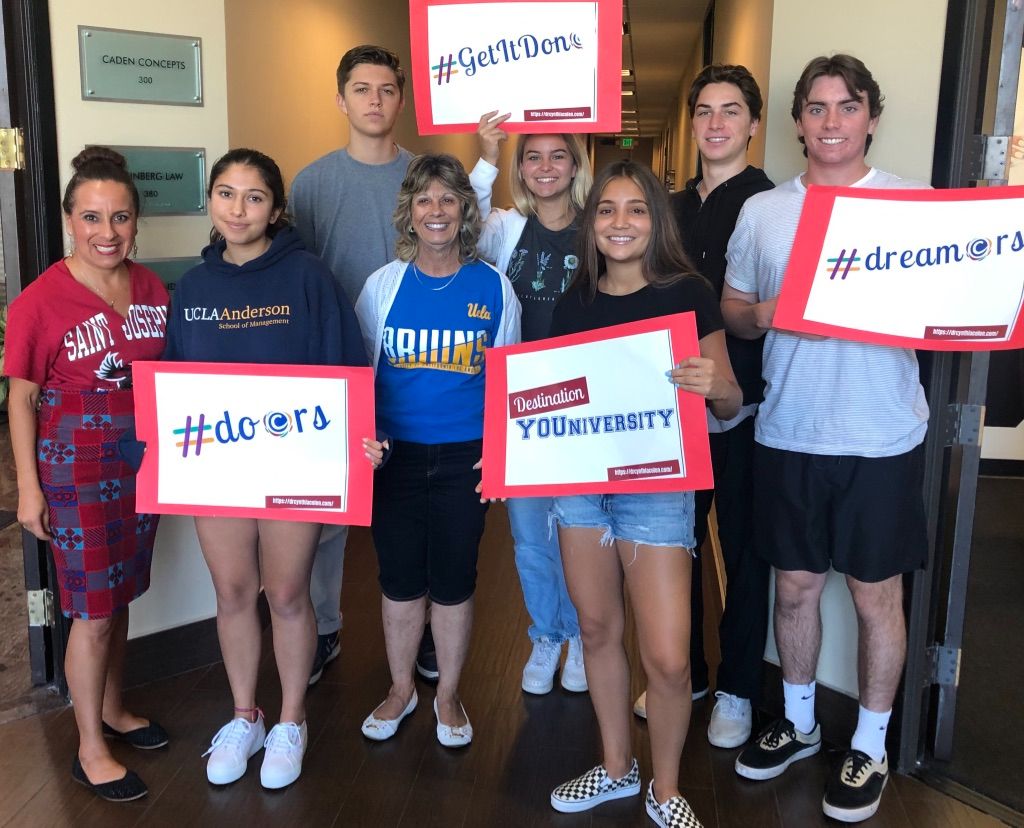 2023 COLLEGE ESSAY BOOTCAMP DATES
College Essay Bootcamp runs Monday - Friday from 

9am - 3pm PST

 

June 12 - 16 (Zoom Only)

 J

une 26 - 30 (Zoom and LIVE at Bishop Amat Memorial High School)

 

July 17 - 21 (Zoom and LIVE at Robotics Academy Mountain House CA)

 

July 31 - August 4 (Zoom and LIVE at  South Pasadena High School)

All writing done in class. No Homework!
Student Profile:
Self-motivated with a desire to tackle this on your own.
Applying to public and private colleges that require 1-2 college essays each.
Are you motivated to give 100%? This was made for you!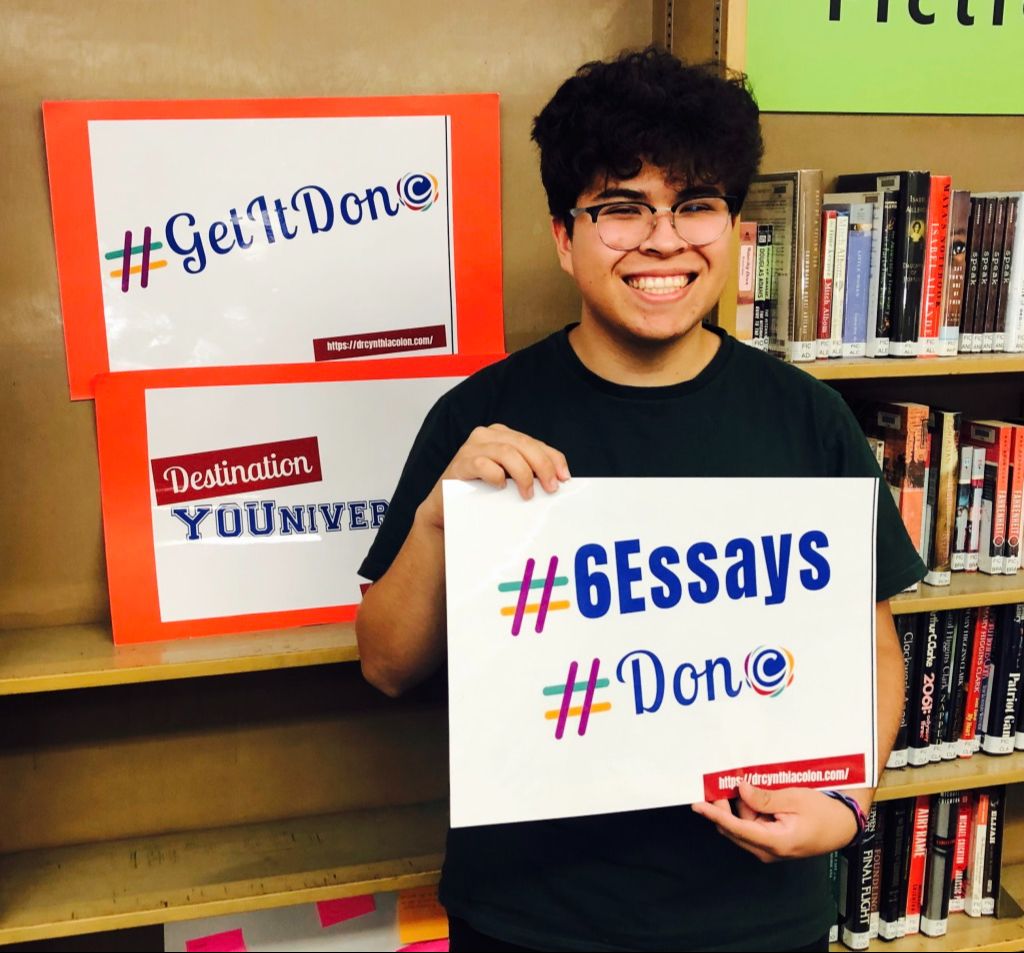 Essay Bootcamp Success Stories:
"Always an achiever, Will struggled with promoting himself in college essays. Dr C's writing methodology gave Will the tools he needed to identify his strengths and accomplishments, then present them through stories that were uniquely his own. Rather than dreading the essay writing process, he became excited to see the progress made on each revision as his essays went from good to "Wow!" Whether your student has their sights set on an elite level school or is simply struggling with how to best present themselves in a college application, College Essay Bootcamp is the answer. Best decision ever!!"
Leanne H., Parent Class of 2020 - Huntington Beach, CA - Will, UCLA, Class of 2024
Student Profile:
Are applying to colleges that admit 40% or fewer of their applicant pool.
Are applying to a combination of Common App colleges and Non-CA Public universities.
Will need one main personal statement and 1-2 extra essays.
Want feedback at every step of the writing process.
Essay Bootcamp Success Stories:
"It was overwhelming to have two sons navigate the college admission process, one as a transfer student and the other as a senior. Dr. Colón process focused on finding their superpower and then writing about it with intention and gave them a roadmap to getting the essays done! In just 5 days, they took ownership of their application journey and felt empowered. I noticed that as the week went on and more essays were written the dread turned into accomplishment. I am grateful to have had Dr. Colón as a support for my boys."
Veronica R., Parent Class of 2020 and 2022
USC Marshall School of Business - Roman 2024
USC Marshall School of Business - Julio 2026 - Half Moon Bay CA
Student Profile:
Applying to the most competitive UC campuses.
Applying to Top 100 colleges, that admit under 30%, and receive between 50-150K applications.
Applying to between 10 - 18 colleges that require main essays and multiple supplemental essays.
Like a structured environment (LIVE or Zoom) with specific instruction, in-class writing exercises, and personalized feedback.
Want an assigned essay coach to talk to at every step of camp.
Want access to an essay coach in the fall.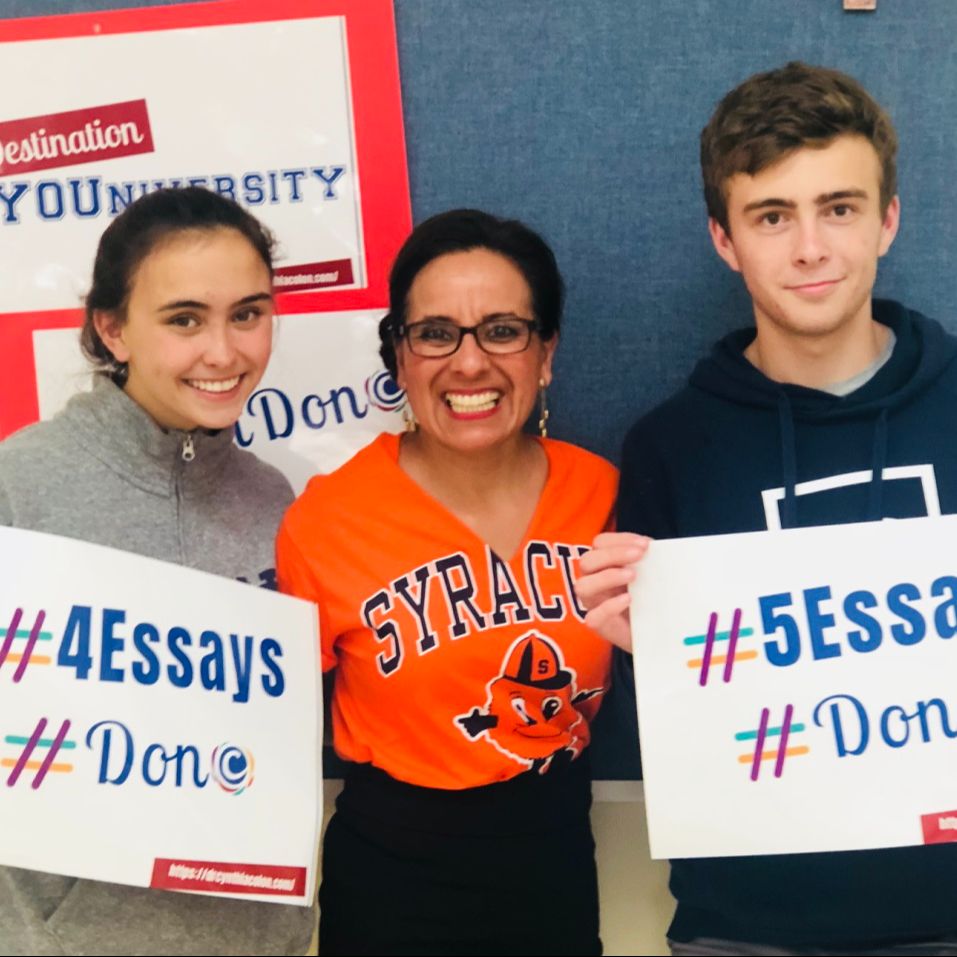 Essay Bootcamp Success Stories:
"Dr. Colón truly believed in my college dreams. Through Dream College Academy, College Essay Bootcamp and private coaching with Dr. C, I learned to craft my activities, academic endeavors, curiosities, and passions into a cohesive narrative and persuasively articulated my vision of my future to each college. Dr. Colón provided admission secrets, essay writing tips, and gems for resumé building that I would not have received without her. "
Janah R. Class of 2022 - Chicago, IL - Princeton, Class of 2026
Level Up Your College Essay Game With Our College Essay Bootcamp Packages. Choose the One That Fits You Best!
"Dr. C's bootcamp was a life-saver. I knew I was a motivated student but writing was never my forte, and I definitely needed some guidance. After five days with the awesome team, I left the camp with SEVEN essays and felt more confident in knowing how to write for college applications. Throughout her process I learned so much about myself and how to express that through my applications, as well. Everything I learned in this camp helped me get to where I am now!"
Jules C., Class of 2021 - Mt. Kisco, NY - Cornell University, Class of 2025
Are You Applying To A Top 100 College? Want To Work 1:1 With Dr. Cynthia?
Frequently Asked Questions
How many essays will I complete in the Essay Boot Camp?
How many essays are required for college admissions?
Do you know the essay prompts already?
How does the LIVE Stream BootCamp Work?
What can my daughter/son expect?
How is this camp different from other essay camps?
What's the cancellation policy?
"Dr. Colón is full of knowledge, passion, energy, and heart. She genuinely cares for her students and helps them to explore their uniqueness and guides them to bring their stories to life. My oldest daughter came out of Essay BootCamp with countless essays, which she used for over 30 supplements. Soon after, we signed up her younger sister and the results were just as impressive. My girls are very different; nonetheless, they both gained insights to the essay and the application process. As a result, both of my girls were accepted into their top colleges with exceptional merit scholarships!!"
Denise B., Parent, Class of 2021 & 2023 - Brooklyn, NY
Alexandra, College of the Holy Cross, Class of 2025